PMB Technologies Asia provides the world's first patented, unheated road & pavement construction method utilising polymetric, monomeric and bitumen composition mixtures.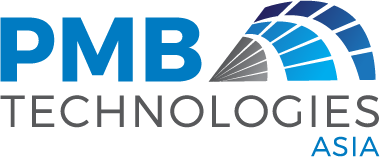 WHY USE PMB TECHNOLOGIES ASIA
When integrated into clay, silt, sand and gravel materials. Our system creates a semi-flexible and non-porous/water repellent pavement which can be designed to retain up to 95% of its dry strength in soaked conditions. The system has been proven to remain intact and stable through extreme weather conditions, including heavy rains, flooding and high temperatures without excessive maintenance over long periods. The products and wearing course layers can be applied using traditional road construction methods and are constructed in a fraction of the time.
The products and system reduce the need to extract and transport foreign materials by using in-situ soil to create the road surface. As a result, the cost of utilising PMB TECHNOLOGIES ASIA is a fraction of the cost of traditional road construction methods typically a minimum of 15% on pavement laying costs can be saved. PMB TECHNOLOGIES ASIA presents an exciting opportunity for developing countries to construct cost-effective, sustainable roads.
EXAMPLES OF USE FOR PMB TECHNOLOGIES ASIA PRODUCT RANGE //