PMB Technologies Asia provides the world's first patented, unheated road & pavement construction method utilising polymetric, monomeric and bitumen composition mixtures.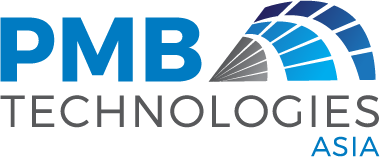 PMB – A PRODUCT OR SERVICE TAILORED TO YOUR SECTOR
The PMB product range has been developed to deal with difficult soil compositions as well as hot, dry, tropical environmental conditions inclusive of heavy load capacities. All of our products are applied unheated and do not require drying aids or heating elements for curing. The product itself is in liquid form.
The products ISB8000, ISB9000 are all Dark brown in colour and are all non- regulated for transport domestically and internationally. The product ISB4000 is white in colour and carries the same non- regulated status.
All products can be diluted with water and are non-toxic to marine, airborne, land dwelling and human species. The application of our products are delivered via dispersion on top of or into sub-grade soils and pavements through normal road construction machinery.
SERVICES //
Pavement designs, project scope of works and surveying, geotechnical, laboratory and field testing.
PERSONNEL //
Site foreman and supervisors, construction machinery and operation and civil engineers.
APPLICATION OF ISB8000 FOR SOIL STABILISATION //
Our Process utilises Civil construction and Road construction companies and equipment. We work with contractors to achieve industry best, repeatable and sustainable solutions for all road networks.
6 STEP POTHOLE REPAIR PROCESS //
6 STEP POTHOLE REPAIR PROCESS //
STRENGTH AND DURABILITY
PMB repairs are more robust, resilient and flexible than conventional repairs. They are just as strong in wet, dry, hot and cold conditions. They accommodate movement, moisture and temperature that would crack other surfaces. Repairs will last as well as the original road or pavement and will not delaminate.
EASY APPLICATION
PMB repair processes are simple, they require minimal and inexpensive equipment, they use fewer materials and can be completed in less time than conventional methods.
ENVIRONMENTALLY SUSTAINABLE
PMB products are certified non-toxic to the environment and significantly reduce the water used for road maintenance. PMB Products replace the use of cold mix for pothole repairs.